Building 1
Only a few spaces remain in Building One, the heart and hub of our Springdale General. We are looking for local, creative tenants in hospitality, retail and service industries to grow their businesses and engage with our dynamic community.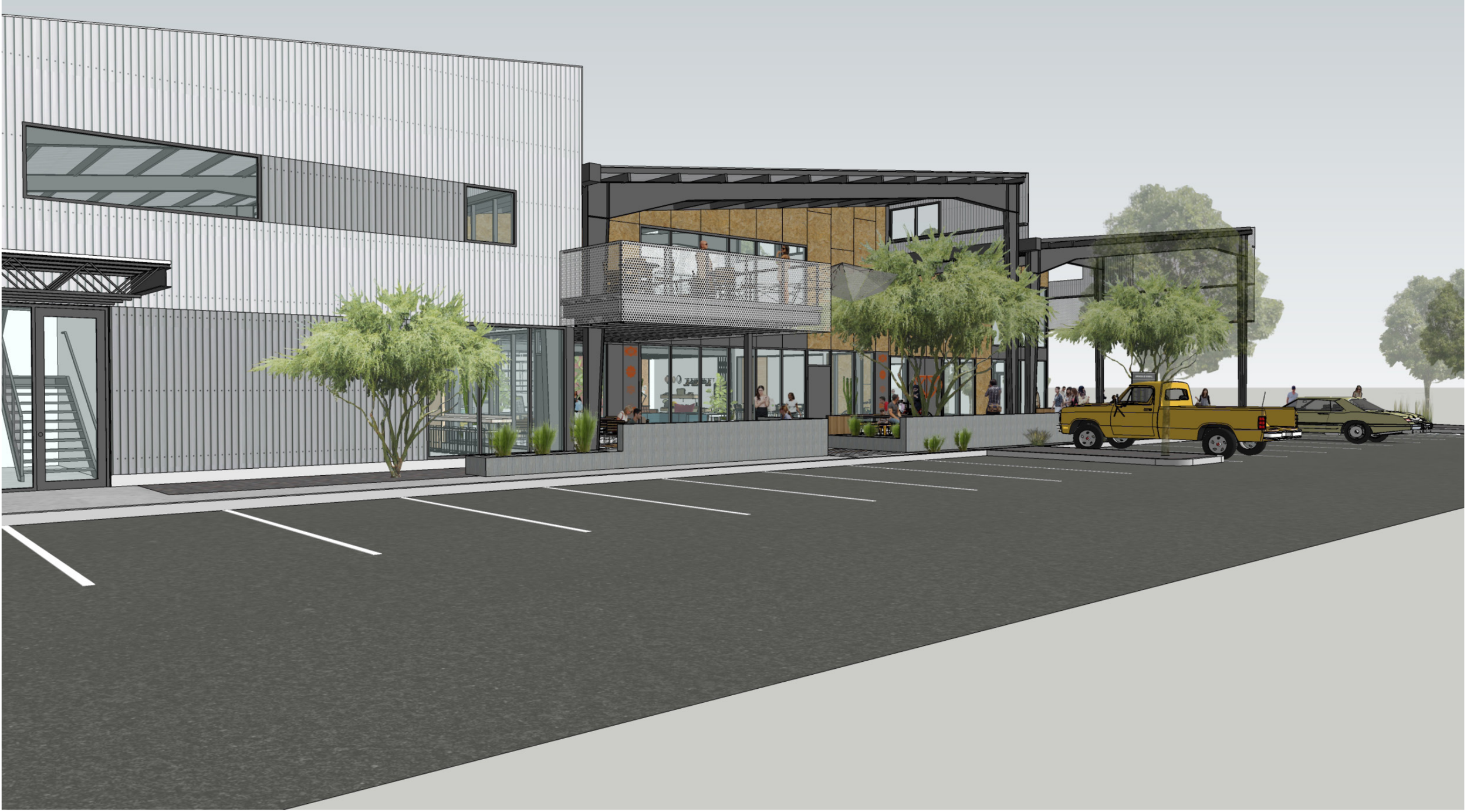 Amenities
Building One's suites surround a large indoor/outdoor common area. Designed by Michael Hsu Office of Architecture and fully-furnished with lounging and dining areas, this space is truly the core of the center. All Building One tenants have access to: shared restrooms, including a family restroom with a shower; a grease trap for food users; ample shared parking.
Neighbors
Current Building One tenants include Caffe Medici, a sushi restaurant, a neighborhood bar/restaurant and a workshop specializing in handcrafted leather books. Upstairs is a 10,000 sqft co-working space. Springdale General is home to 165,000 sqft of creative office and maker space and we expect 600-700 visitors on site each day. Buildings 2 – 15 are 95% leased, with tenants moving in beginning April 2018.
Customizable Space
Springdale General was built with affordability in mind for Austin's creative class. Building One tenants have the opportunity to fully customize their spaces. Rental rates begin at $21 per foot plus NNN and include $50 per foot in tenant improvement allowances.
Available Units
 
Ste. B | 413 SF $4.50 NNN
Ste. D | 800 SF $4.50 NNN
Ste. H | 658 SF $4.50 NNN
Ste. I | 1,000 SF $4.50 NNN
For up to date availabilities, please refer to the community page.
For leasing information, please contact:
Kheili Hiller
khiller@causmg.com
512.416.1234 ext 212